Hoxton Proper Strong Coffee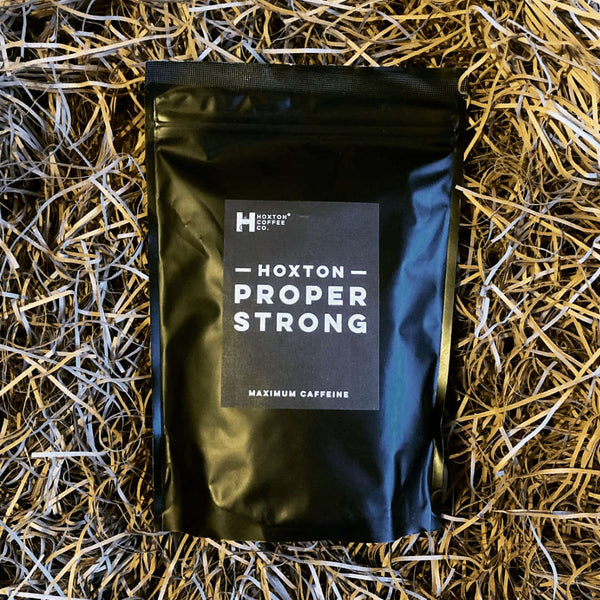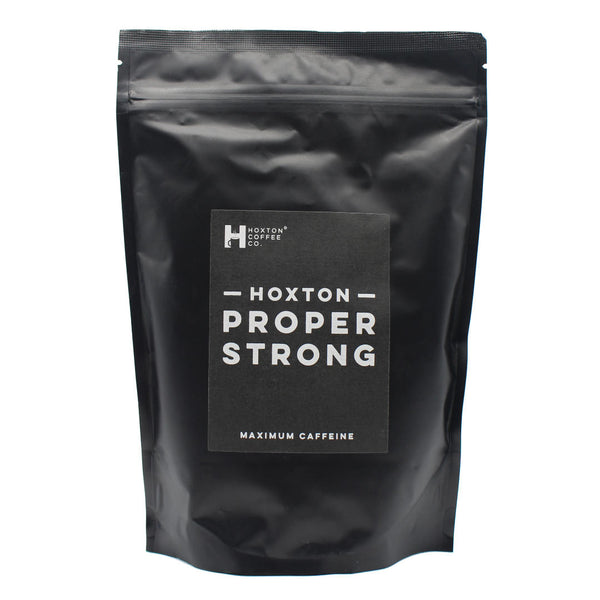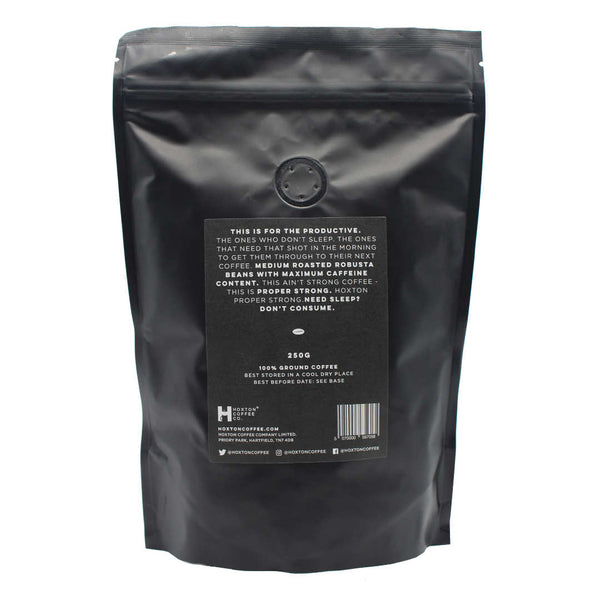 This is for the productive. The ones who don't sleep. The ones that need that shot in the morning to get them through to their next coffee.
Medium-Dark roasted single origin Robusta coffee beans with maximum caffeine content.
This ain't strong coffee – this is proper strong. Hoxton Proper Strong.
Need sleep? Don't consume.